"FLOWERBALL F1" SERIES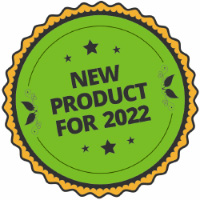 This new group of semi-double and double Begonias semperflorens FlowerBall F1 is the ideal alternative to uneconomical varieties cultivated from cuttings. Apart from that, these Begonias are significantly more resilient in plantings than the competing varieties from seeds which are available. This means that the FlowerBall F1 is in fact precisely what you are looking for! To start with,
we are listing the three most important colours in this type: Pink, Red and White.
However, you can look forward to extension of the range to include other attractive colours in the near future.
Plants grow to a height of 20–25 cm, are well-branched, compact in growth with flowers up to 4 cm in diameter. They have a self-cleaning ability, which makes caring for plantings much easier. The cultivation period is 12–15 weeks depending on the conditions.
Varieties are suitable both for mixed containers of different sizes and also for planting in beds with the possibility of combining individual colours. They are well resistant to higher temperatures and rain and bloom from spring until the first frosts.
12–15
weeks
up to 4 cm
20–25 cm
flower pots /
beds
pellets
E068
FlowerBall F1 Pink
E067
FlowerBall F1 Red
E069
FlowerBall F1 White